---
Rank 5

Posts: 64
Joined: 03 July 2016
Country: Canada
I feel Russia and China are buying significant quantities of physical gold. From who is anyone's guess? Where is all this physical gold kept so that Russia and China can buy it? Why would who-ever holds the gold sell it so relatively cheap if its expected to be used to back the BRIC?


---
Gold is money, simple. Currencies are seriously affected by the banking crisis to come which is causing them to be devalued globally. Gold is a stable and reliable means of preserving value, and the sooner devaluing currency is disposed of and replaced by gold, the sooner the bank can feel secure about preserving its wealth.
---
Rank 5

Posts: 62
Joined: 20 June 2016
Country: Canada
Central banks are hedging their bets like normal. The long waited crash won't happen until after the election. No matter how hard they rig it Gold will be up. Americans believe that debt is wealth but the rest of the world think that precious metals are wealth.
---
---
Who is online
Users browsing this forum: No registered users and 0 guests
GOLD & SILVER PRICES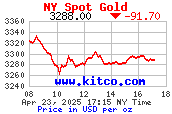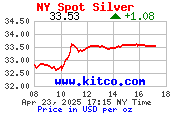 Share & Follow Gold Silver Council
Follow Gold Silver Council